Ladies Weekend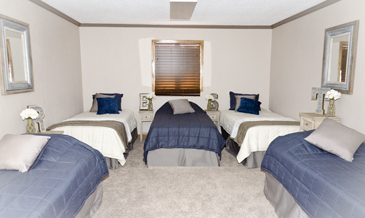 Ladies - this weekend is just for you! Stay the Thursday - Sunday (check at 6:00 PM Thursday and check out 12 PM Sunday - **subject to flexibility depending group needs/requests) for $1,200. That's only $120 per crafter and under $40 per person per night if your group has ten crafters! The following is included in your stay.
Sleeping accomodations
Full use of the studio and it's amenities
A "Welcome to Fertile" welcome pacakge from our local vendors such as Opdahl's Donuts, Erickson's Smokehouse, Encore, Fertile Hardware Hank, Side Street Bar and Grill, Morning Glory, and Jt's. **Must have 10 guests for this amenity.




---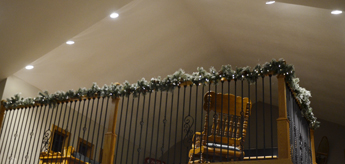 Other Opportunities for a Paper Cuts space
Because this building was the prior home of a church, you can imagine the size of the studio. To be versatile, the studio easiliy converts to a space that can seat 90 people. With a full kitchen, living room, and two bathrooms, this space is a perfect place to host your next extended family get-together; there is no need to fret about preparing your home. Avoid hosting in a commercial space and invite your guests to a home-like setting, where families can relax spending their day together and enjoying each other's company. Watch movies on the big screen in the lounge, play board games with the kids, or enjoy a large family meal you can prepare yourself in the kitchen. All of the amenities a home has to offer, are provided at Paper Cuts. Call today to reserve you next large get-together for your family!