Bare Buttons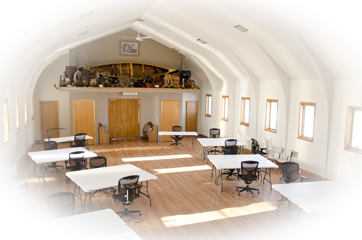 We love to offer craft space for locals! One of the best things about Paper Cuts, is that we provide the space - you provide the fellowship! Enjoy three days, with up to 15 craft spaces! (Minimum of 10 craft spaces). Doors open at 8 AM and close at 11 PM daily. Craft your days away for $65 per crafter. Save money by filling all 15 spaces and pay only $60 per crafter - that is just $20 per crafter per day!

Optional Brunch and Dinners provided by our local restaurants (**Additional fees apply)
Full use of the studio and it's amenities





---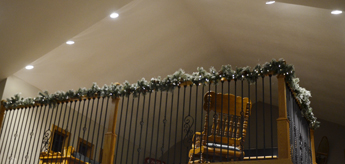 Other Opportunities for a Paper Cuts space
Because this building was the prior home of a church, you can imagine the size of the studio. To be versatile, the studio easiliy converts to a space that can seat 90 people. With a full kitchen, living room, and two bathrooms, this space is a perfect place to host your next extended family get-together; there is no need to fret about preparing your home. Avoid hosting in a commercial space and invite your guests to a home-like setting, where families can relax spending their day together and enjoying each other's company. Watch movies on the big screen in the lounge, play board games with the kids, or enjoy a large family meal you can prepare yourself in the kitchen. All of the amenities a home has to offer, are provided at Paper Cuts. Call today to reserve you next large get-together for your family!